Pulaski Academy Advantage
Whether you are just beginning to research schools for your preschooler, or you are looking to make a school change, the decision you are about to make is one of the most important in the life of your child. The Admission Team is honored that you have included us in this decision process, and we want to be as helpful as we can.
The information below will help you to identify some key questions and areas to research to ensure that you make the best-informed decision possible. As a parent, you have an opportunity to choose a school with a mission—a school's philosophy, values, and approach to teaching—that is right for your child, resulting in an education that will pay dividends for a lifetime.
We believe that Pulaski Academy, as an independent, co-educational, college preparatory school for Pre-K through 12th grade, is the best school choice. However, our primary goal is that we partner with you to assist you in selecting the right school for your child and your family.
---
Frequently Asked Questions
What are independent schools?
There are approximately 2,000 independent schools across the United States. As part of the private school community, these schools provide more than 700,000 students from pre-kindergarten through high school with a unique and high-quality education. Independent schools are "independent" because they have distinct missions and are primarily supported by tuition payments, charitable contributions, and endowment revenue. Independent schools include coeducational and single sex institutions, as well as boarding and day schools. Each school meets high accreditation standards and is held accountable by its Board of Trustees.
Why are independent schools successful?
Here's what the research says.
Close-knit communities
Individualized attention for students
Supportive learning environments
High-quality and committed teachers
Hands-on learning opportunities
Educational experiences beyond the classroom
Actively engaged parents
Why attend an independent school?
The reasons cited over and over again by the families who send their children to independent schools include individual attention, small classes, teacher excellence, and high academic standards. But, the main motive for families looking into independent private schools can be summarized in one word: Quality. They want, quite simply, the best for their sons and daughters.
The National Educational Longitudinal Study (NELS), conducted by the U.S. Department of Education, confirms what independent school families have known for years: larger percentages of students in independent schools, like Pulaski Academy, are enrolled in advanced courses than in public, parochial, and other private schools.
Stories from our Students
Harper Chambers
Because of my experience in theatre and the opportunities presented to me at PA, my dedication, motivation, and creativity have grown. Theatre motivated me to accept challenges, overcome obstacles, and learn soft skills such as communication, public speaking, empathy, adaptability, critical thinking, and leadership that have helped me in my academic and social life. This year, I will serve as President of PA's Thespians Club, aiding in the continued support of theatre and the development of programs that pushed me to become who I am today.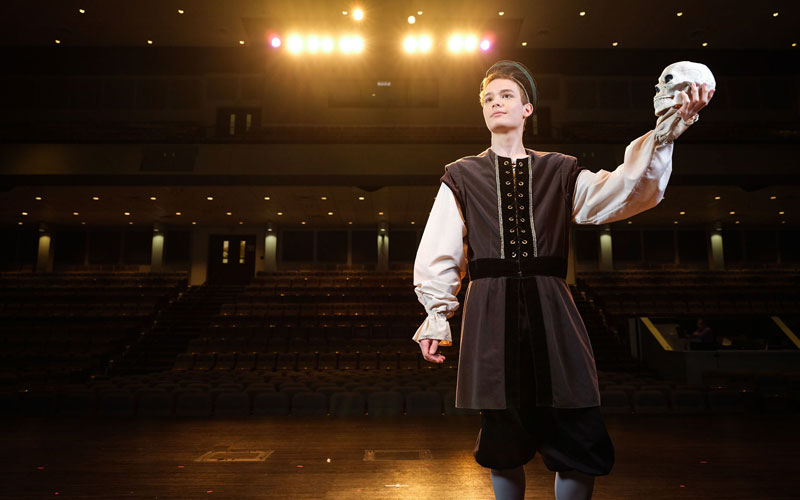 Viraj Bandrapalli
Working behind the scenes is amazing. From building set pieces to creating models for our favorite shows, I've really learned to appreciate every aspect of theatre, and how much work it really takes to make a show spectacular!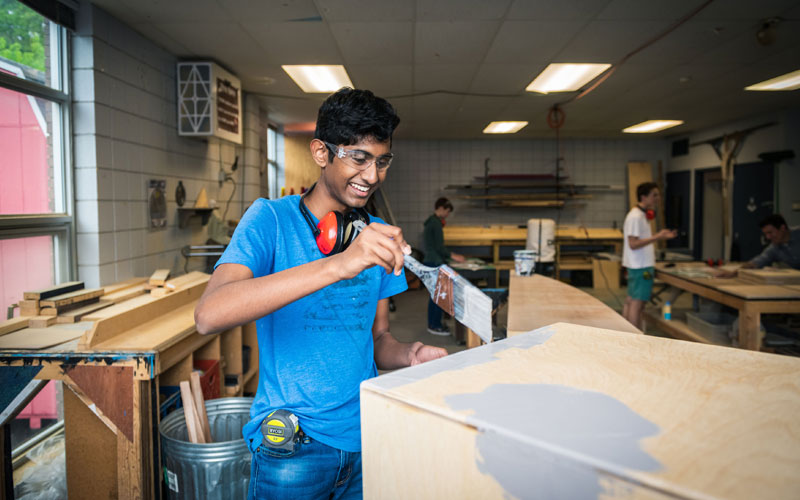 Savannah Goodwin
You always know that this school is holding your best interests at heart, and can always remember that they are and will be some of your biggest advocates. I couldn't be happier to go here.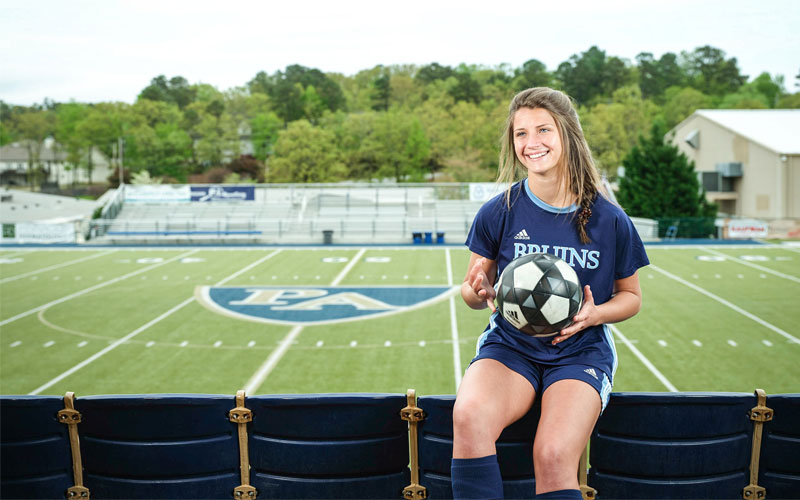 Jalyn Witcher
Pulaski academy's jazz band program is so amazing and educational. Not only does it make and help me become a better trombone player with the help of Mr. Martens, it helps me in other areas of music such as sight reading or improv. Mr. Martens has also taught me respect and character with the many lessons he has given to the jazz band class.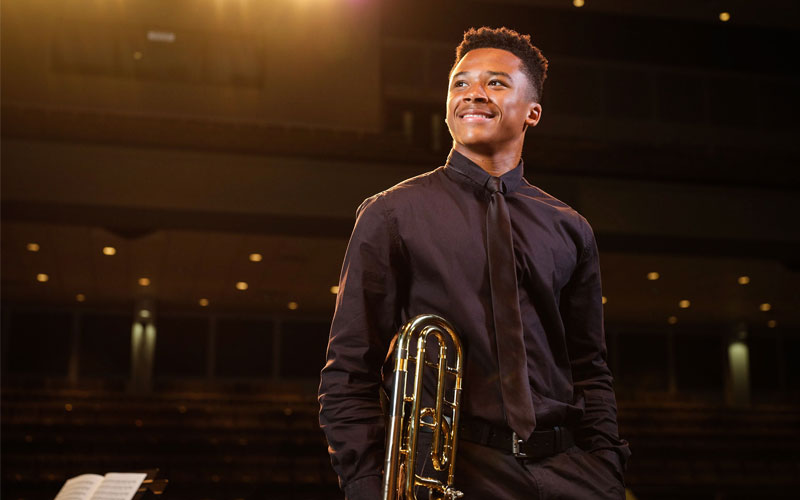 Bennett Perkins
Pulaski Academy is a fantastic school that teaches excellence. By doing this, Pulaski Academy prepares students for their future careers. Through athletics, extracurricular activities, and academics Pulaski Academy gives students many ways to excel.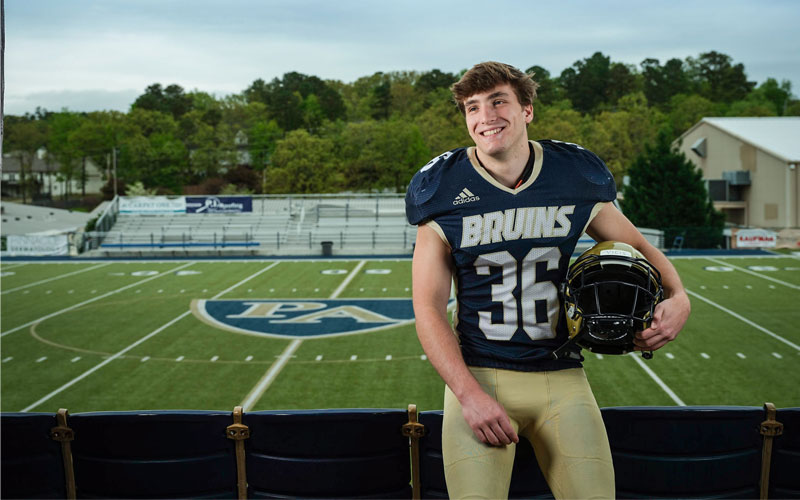 Visit our Alumni page to learn more about the stories of PA.