The Upper School is a place for further discovery and development of strengths and passions in each student.
Inspiring faculty guide, encourage, and expect students to explore beyond their comfort zones and to become contributing members of the community through creativity and achievement. Our shared values of respect, responsibility, excellence, integrity and honor above all create a welcoming environment for all students regardless of faith, race, strengths, or passions.
We are a community of learners who understand the responsibilities of being a part of something larger than self and who desire to impact the world now, in college, and beyond. Students are expected to own their experience by participating with full effort and strong character. Through participation in our upper school experience- whether academically, artistically, athletically, or service leadership- students become empowered creators of their future.
Highlights
Strong focus on research and writing through an interdisciplinary approach
Senior Thesis Class
Students regularly published in Concord Review
Exceptional math program culminates with impressive scores on AP Calculus AB and BC exams
8 National Merit Semifinalists in 2016-17
Vibrant performing arts program include opportunities such as jazz band, spring musical, and choir competitions
National recognitions

Students in National History Day competition
Students in Science Fair competition
Students in Model UN
College School Profile
---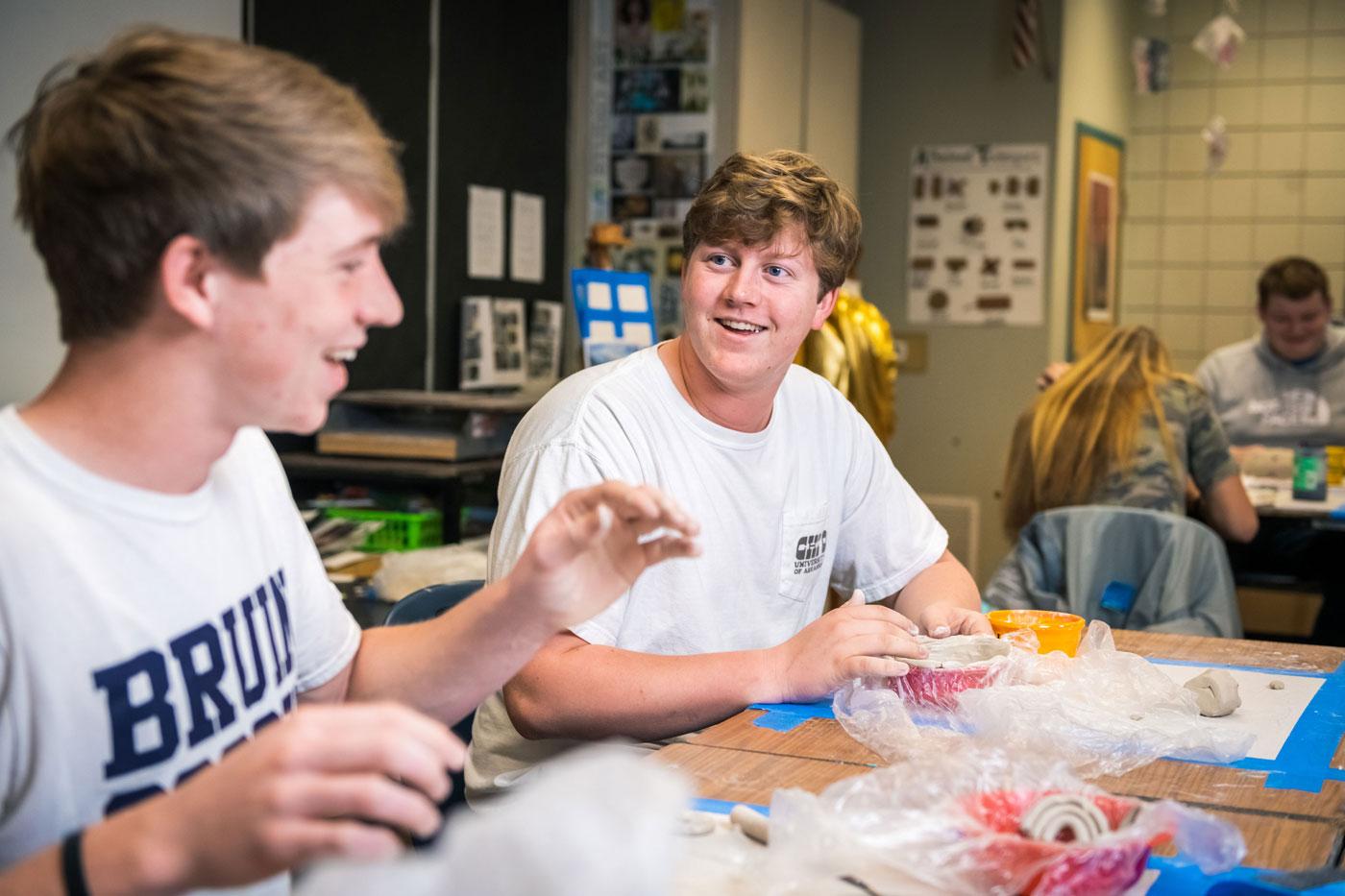 Graduation Requirements
The minimum requirement for graduation is the successful completion of 24 units accumulated in grades 9 through 12. Only one unit may be in physical education. A unit is the equivalent of a single full-year course. The Pulaski Academy School year is divided into two semesters. Courses of one semester's length receive one-half unit.
Distribution and Course Requirements
English: 4 units, one unit to be taken each year.
Social Studies: 4 units; The Social Studies core curriculum includes United States History, Human Geography, World History, and American Government
Mathematics: 4 units; The Math curriculum includes Algebra I, Geometry, and two electives
Science: 4 units, including Biology, Chemistry, Physics, and one elective
Foreign Language: 2 units; two consecutive units of any one foreign language
Fine Arts: 1 unit
Communication: 1 unit
Physical Education: 1/2 unit
Health: 1/2 unit
In addition, Upper School students must complete a minimum of sixty (60) hours of community service in order to graduate.
If a student successfully doubles his/her service hours for four consecutive years (completing at least 120 hours), the student will graduate with honors in community service.
Upper School Curriculum