Thank you for your interest in becoming a member of the PA community. Every member of Pulaski Academy's faculty and staff is dedicated to furthering our mission and nurturing our students so that they are prepared for college and for life.
Working at PA is not simply a career, it is also a passion. It requires a wholehearted belief in the importance of developing young minds in a positive environment. Pulaski Academy welcomes applications from interested candidates even if a specific position is not listed below. Applications will be kept on file for one year and referenced as openings materialize.
Please contact careers@pulaskiacademy.org for questions regarding the application process.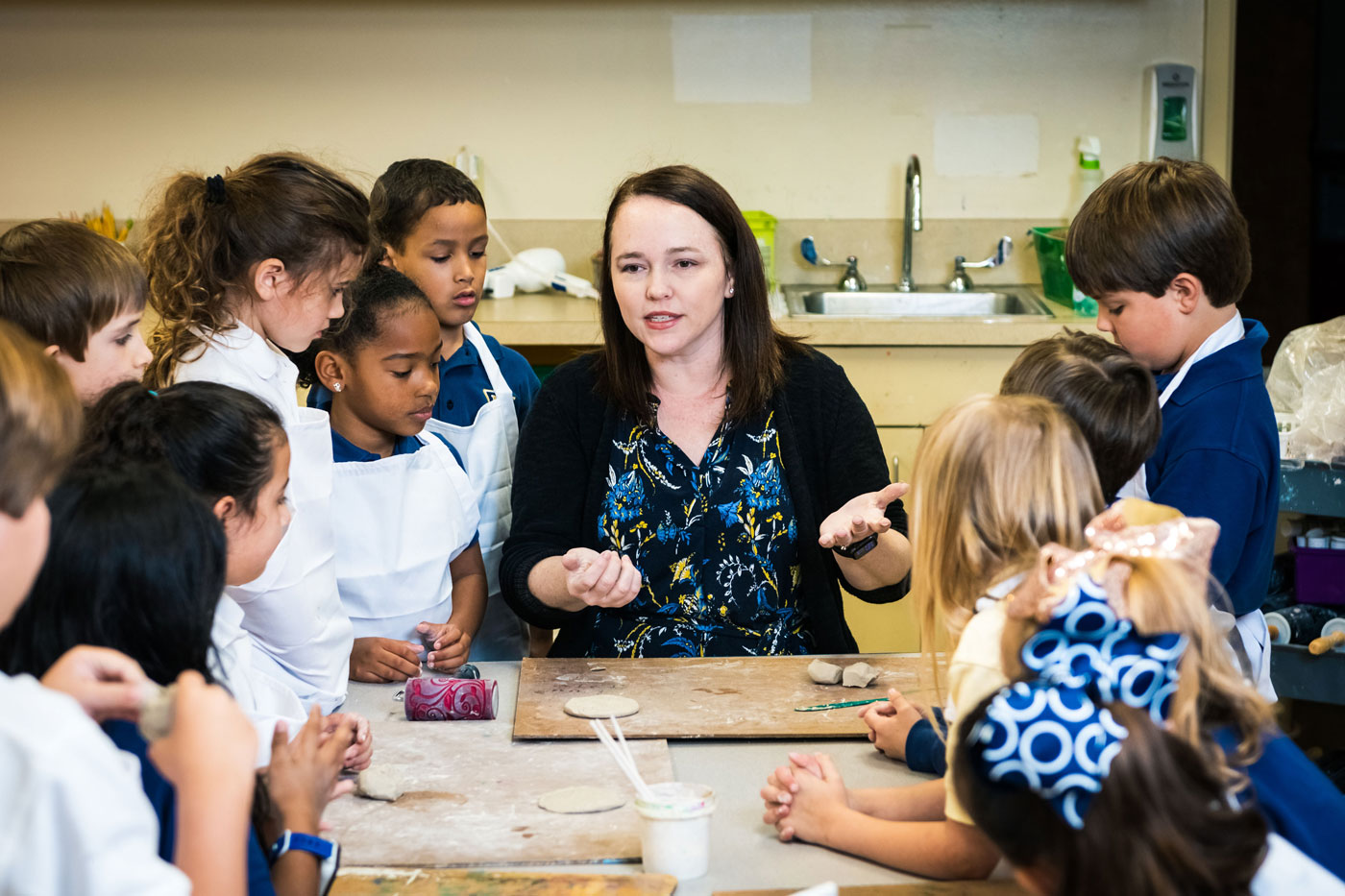 As part of the PA community, teachers find themselves surrounded by supportive colleagues and deeply involved in community life. They work closely with parents and fellow educators to address many facets of their students' education. We seek team members with a strong grounding in their disciplines who are also open to new ideas and pedagogical techniques.
Our faculty members are distinguished by their uncommon dedication to teaching, in and out of the classroom. Faculty are supported through both our mentor program and professional development opportunities. We encourage professional growth through one-to-one guidance, vertical and horizontal teaming, peer observations, motivational speakers and outside travel. Our students, screened through a selective admission process, have high aspirations and truly want to learn.
---
Available Positions
Position Summary
Transport students on bus routes and/or special events. Ensure adherence to safety rules with an emphasis on safety over time schedules. May assist passengers in boarding or exiting.

Essential Functions
Follow safety rules as students are boarding and exiting buses, and as they cross streets near bus stops.
Comply with traffic regulations in order to operate buses in a safe manner. Must be familiar with and monitor tires, brakes, windshield wipers, lights, oil, fuel, water, and safety equipment to ensure everything is in working order.
Maintain order among students during trips, in order to ensure safety.
Pick up and drop off students at regularly scheduled neighborhood and/or special event locations, following strict time schedules.
Report any bus malfunctions or needed repairs.
Drive gasoline, diesel, or electrically powered multi-passenger vehicles to transport students between neighborhoods, schools, and school activities.
Prepare and submit reports that may include the number of passengers or trips, hours worked, mileage, fuel consumption, and/or fares received.
Maintain knowledge of first-aid procedures.
Keep bus interiors clean for passengers.
Read maps and follow written and verbal geographic directions.
Report delays, accidents, or other traffic and transportation situations, using telephones or mobile two-way radios.
Regulate heating, lighting, and ventilation systems for passenger comfort.
Escort small children across roads and highways.
Education and/or Experience
High school diploma or equivalency is preferred. Candidates must possess a valid Class B Commercial Driver's License with air brakes, passenger and school bus endorsements. Applicants must pass a DOT physical, pre-employment drug test, FBI and ASP Background check and Child Maltreatment background check.

Special Skills & Abilities
Must possess the ability to deal with members of the public in a courteous and respectful manner. Be willing to take care of the customers' needs while following procedures. Must be able to deal with students and be able to work effectively with people regardless of age, gender, race, ethnicity, or religion. Should possess the ability to act calmly during stressful situations, not being hasty or reckless and must be able to respond effectively to emergency situations.

Early Childhood Extended Day Teacher- Kindergarten classroom from 2:00-6:00 pm
Requirements:
Minimum of a high school diploma.
Prior experience working directly with oversight of children
Ability to use standard office equipment.
Role in the Classroom:
Facilitate classroom activities.
Create engaging, age-appropriate lessons using the provided thematic units.
Establish classroom management utilizing positive coaching.
Encourage and assist in positive social interactions.
Ensure the safety and well-being of children at all times.
Reading & Dyslexia Specialist (Lower School Grades 1-4)
Qualifications:
Bachelors Degree in Elementary Education
Masters Degree in Reading
Certified Dyslexia Specialist
A minimum of two years experience in a lab classroom with tier 2 or 3 instruction.
A deep understanding of Orton Guillanham Models of Intervention: particularly IMSE Multisensory, Wilson, Linda Mood Bell or Barton, and Reading Recovery.
The main responsibilities of this position will be to:
Review and interpret psychological evaluations in order to identify appropriate interventions for individual students
Maintain appropriate documentation for students
Implement appropriate intervention strategies for the individual student's diagnosis and needs
Recommend modifications and teaching strategies that will enhance student success
Serve as a liaison between students, parents, teachers, division heads, and consultants
Upper School Physics Faculty / Full Time
Requirements:
Minimum of a Bachelor's degree in a science-related field. An advanced degree is preferred.
Teaching experience in Private/Independent schools is a plus.
Desired Qualifications:
Comfort with strengthening core Physics skills while moving students toward an appreciation of and comfort with abstract thinking.
A commitment to developing the skills of interpretation, analysis, creativity, and understanding.
A passion for fostering the love of science through inquiry-based instruction and problem-solving.
Ability to scaffold student learning through a variety of age-appropriate, student-centered methodologies.
A life-long learner with a passion for teaching.
Ability to foster confidence/engagement in students and families through proactive, positive communication.
Experience with the purposeful use of technology
A commitment to being a supportive and energetic colleague and participant in the school community at large.
How to Apply for Employment
For Teaching and Administrative Faculty
A current CV or résumé
A cover letter summarizing your interest in teaching at Pulaski Academy
Copies of undergraduate and graduate transcripts (where applicable)
Complete application (linked here)
Educational Philosophy Statement
For Support Staff Positions
A current CV or résumé
A cover letter summarizing the specific skills you possess and the personal and professional goals you would bring to Pulaski Academy
Copy/ies of certificates, diplomas, or degrees (where applicable)
Complete application (linked here)
Pulaski Academy is an equal opportunity employer.
Non-discrimination Statement
Pulaski Academy is an independent, college-preparatory school that respects, embraces and celebrates diversity in its curriculum, student body, and staff. Pulaski Academy does not discriminate on the basis of race, religion, gender, color, national or ethnic origin in the admission of students, in hiring, or in the administration of its educational program.