Discover STEM at Pulaski Academy!
Early Childhood
Science, Technology, Engineering, Art, and Mathematics are integrated in the STEAM curriculum. Students visit the STEAM Lab twice weekly where the exploration is integrated using hands-on, inquiry-based experiences.
The curriculum is exclusively developed to provide Pulaski Academy students a foundation of critical thinking, cooperative learning, design, and problem solving while reinforcing the literacy themes and topics, along with the math standards, that the students are learning in their classroom.
Students are encouraged to develop unique solutions to real-world problems in an atmosphere that embraces determination and tenacity. Pre-coding is a specific topic introduced to all students; age appropriate robots and learning tools are used to launch students into the world of coding.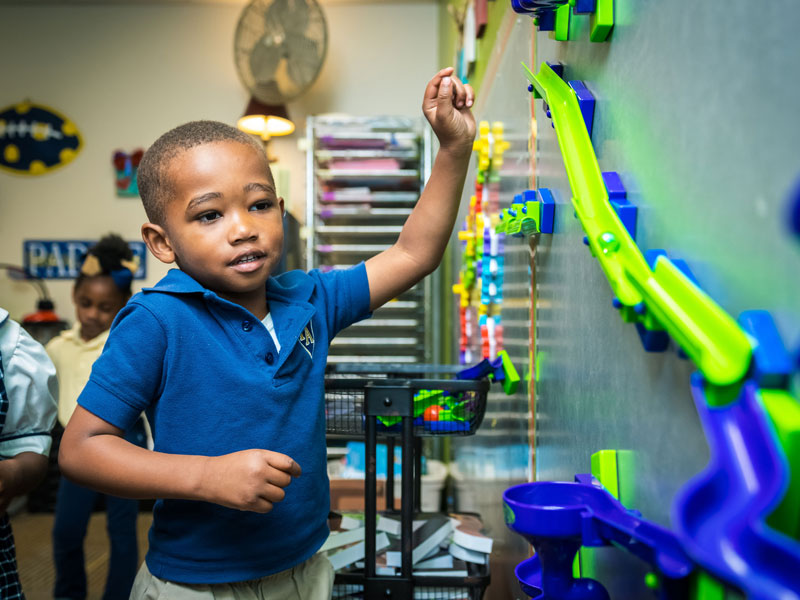 Lower School
Our lab-based STEM classroom provides students opportunities to explore concepts through an integrated program of study, using hands-on experiences with coding, robotics, Legos, and other tools. This class is based on a curriculum, unique to Pulaski Academy, which provides our students with strong integrated foundation of STEM-specific concepts. Students in first through fourth grade incorporate critical thinking, cooperative learning, and problem-solving. Students are encouraged to develop unique solutions to real-world problems.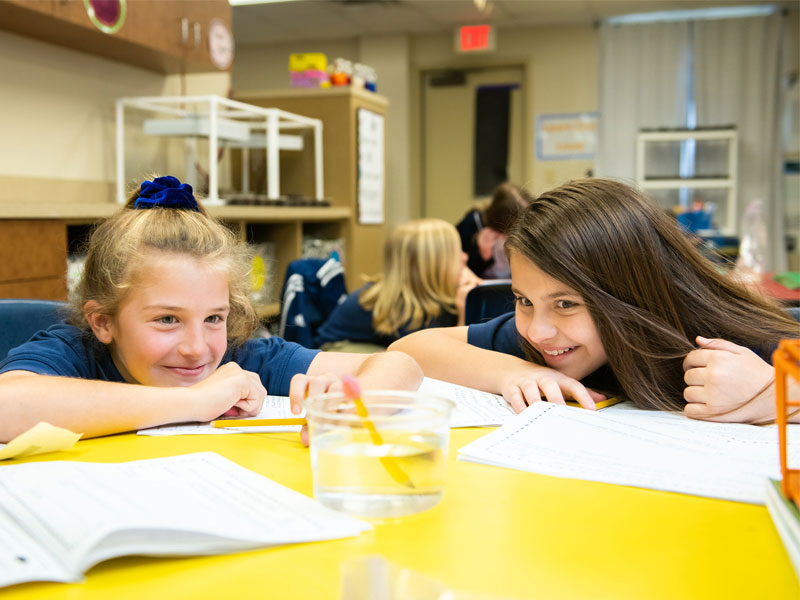 Middle School
The STEM curriculum for the middle grades is facilitated through hands-on activities with real-world application. Each grade level in Middle School offers a fully integrated course which is specific to supporting technology integration with the core subject areas through problem-solving and critical thinking activities.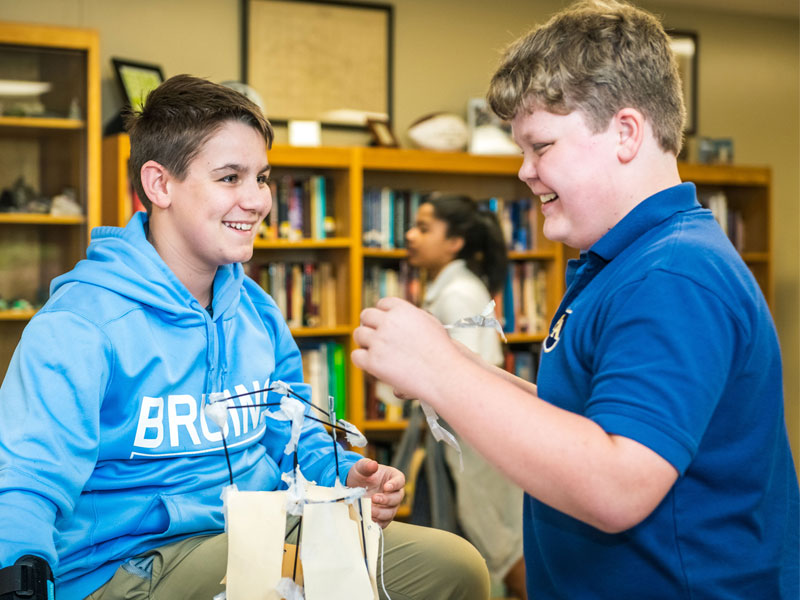 Upper School
STEM Learning in Upper School is available through elective course offerings that are open to all students. The number and types of courses are evaluated each year in order to support the needs, skill development, and interest of our students.