The Pulaski Academy Department of Visual Arts offers students in grade K-12 an opportunity to explore, create, contribute, and achieve.
Visual arts lessons are scaffolded and build upon the foundation of knowledge from previous years. Students explore and create with a variety of media. Each division has a kiln and ceramics is included at many grade levels.
Grade level art exhibitions are held regularly in Lower School with a coffee and donut morning reception for parents to see their child's artwork. While Middle and Upper Schools have two combined art exhibitions each year in the winter and spring.
Student art is entered into many local, regional, state, and national competitions, with numerous student winners.
Interested in what our Visual Arts classes might offer your artist? Below are some examples of how our students study, create and express themselves from PK3 to senior year.
---
Observe
Lower Schools students study famous artists and create works that mirror their styles, such as Wassily Kandinsky circles in 1st grade.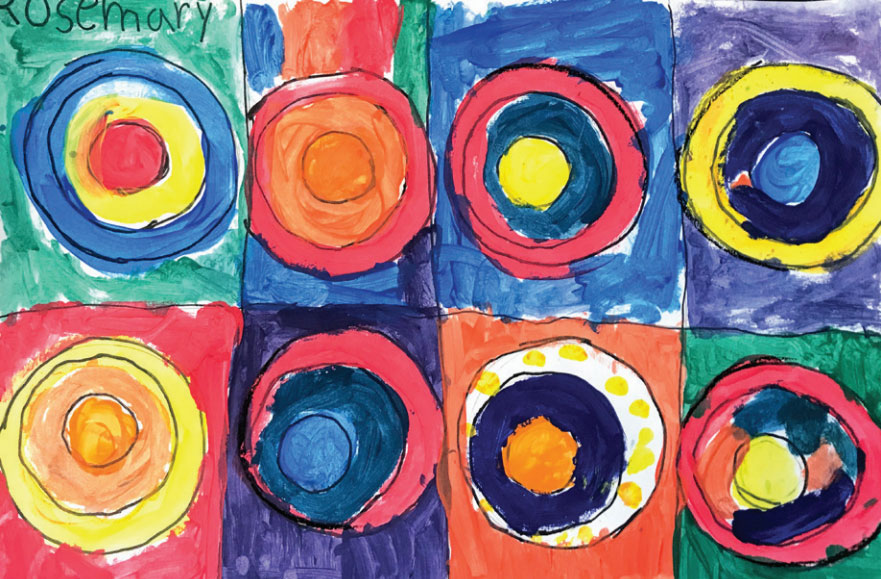 Collaborate
PK3 students were asked to describe their ideal monster by students in 8th grade visual arts. Then, the 8th grade students created a story line and illustrations according to the PK3 descriptions.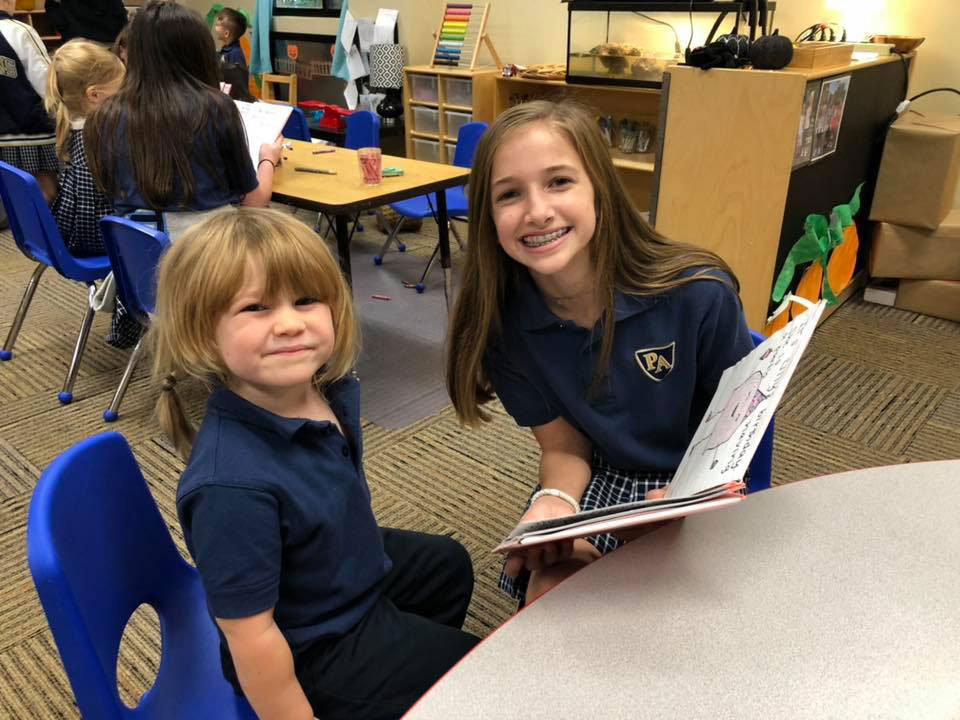 Express
Middle School students expand their art-making techniques and methods with projects using mixed media illustrations for a book or poem of choice, linocut designs, clay slab boxes, and a 3D doodle pen to make cubes, castles, boats, figures, and more!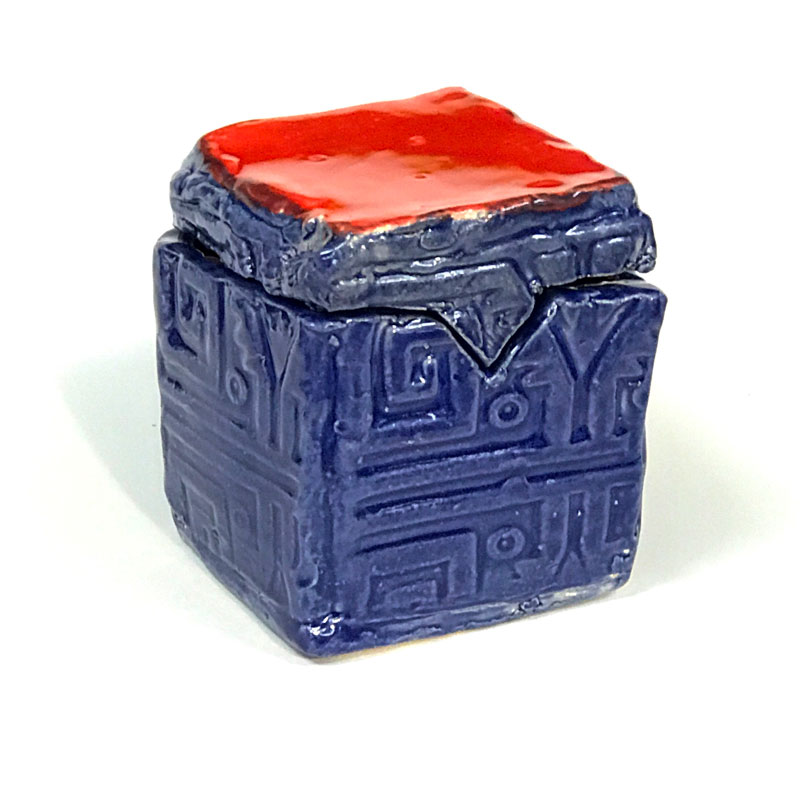 Reflect
Upper School Art I, II, and Art Through the Ages, and AP Studio students work on a variety of art projects. Art Through the Ages students studied Ancient Greece and created plaster examples of Grecian Urns. This group of students also created their own weavings, celebrating an art form that is shared among many world cultures. These students have drawn reflective and glass objects from a class still life, self-portraits illustrating foreshortening, and drawing using colored inks on Yupo paper, among many other lessons.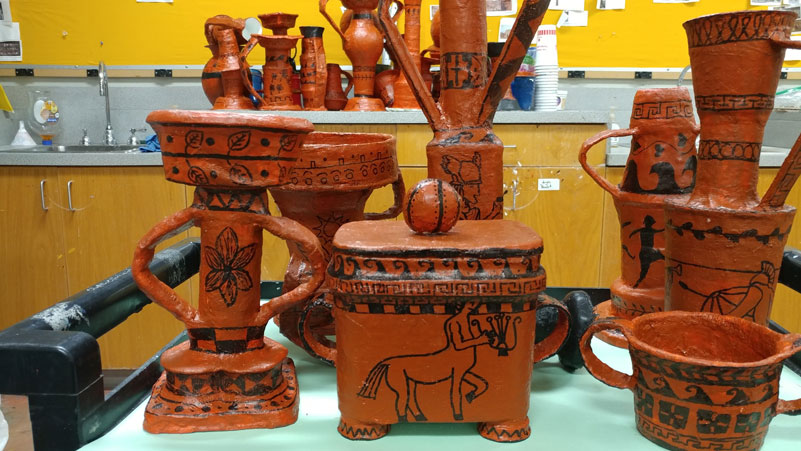 Persevere
Upper School students experiment with a variety of art-making techniques and methods, including fresco, collage, bas and high relief, 3D sculpture, printmaking, and fiber arts. Advanced art electives challenge students to delve more deeply into their creativity and art-making methods.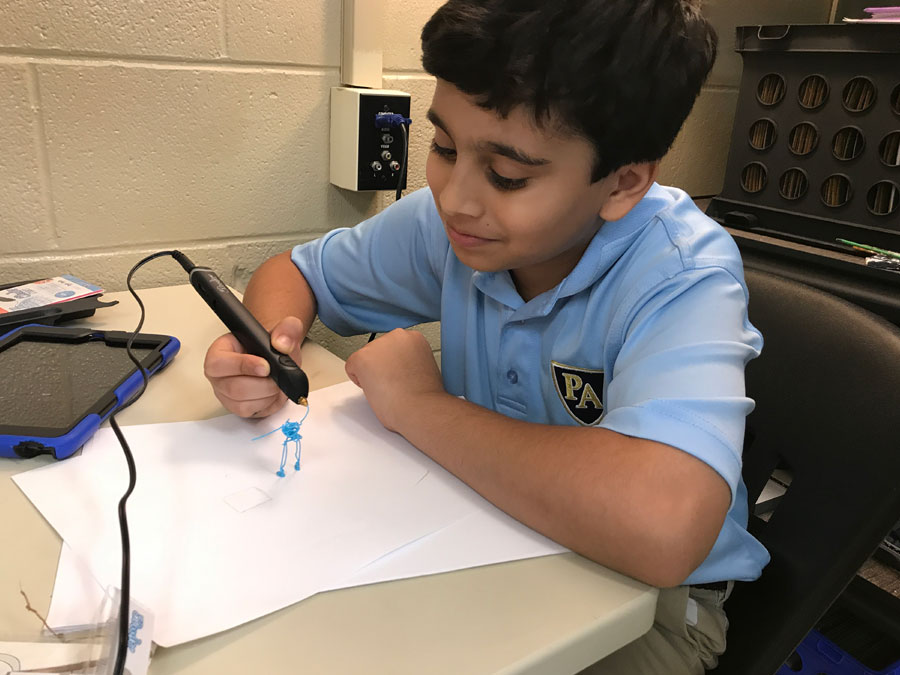 Evaluate
Art I and Art Through the Ages courses give Upper School students a foundation of the cultural history of visual art and reinforces the elements of art and the principles of design in their art-making. Through ECS and LS, students explore observational drawing, Gelly Printing, 3D Collage, pinch and Coil Pots, and are exposed to a variety of mediums. As early as first grade, our students' art is displayed at in-house art exhibitions and local art shows.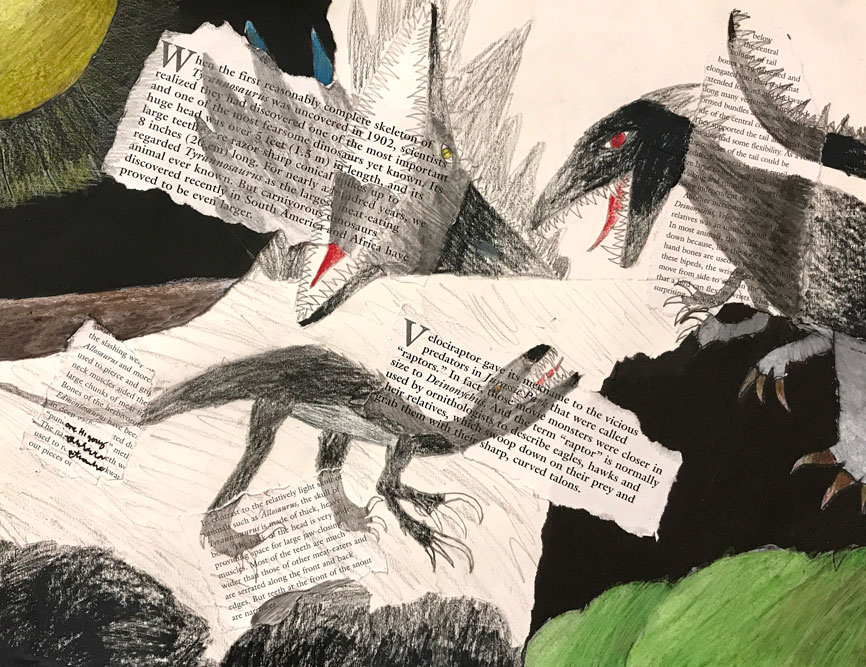 Contribute
Community and Public Art offers students the opportunity to become philanthropic through their art-making. Our students have donated ceramic bowls to Arkansas Food Bank, ceramic elephants for an Alzheimer's Arkansas fundraiser, Pysanky eggs were donated to Easter Seals of Arkansas, and ceramic fish were donated to a fundraiser benefiting Camp Aldersgate. The Art Club painted the 7th street bridge near Thayer St. as part of Peace Week.