PA Live Sponsorship Guide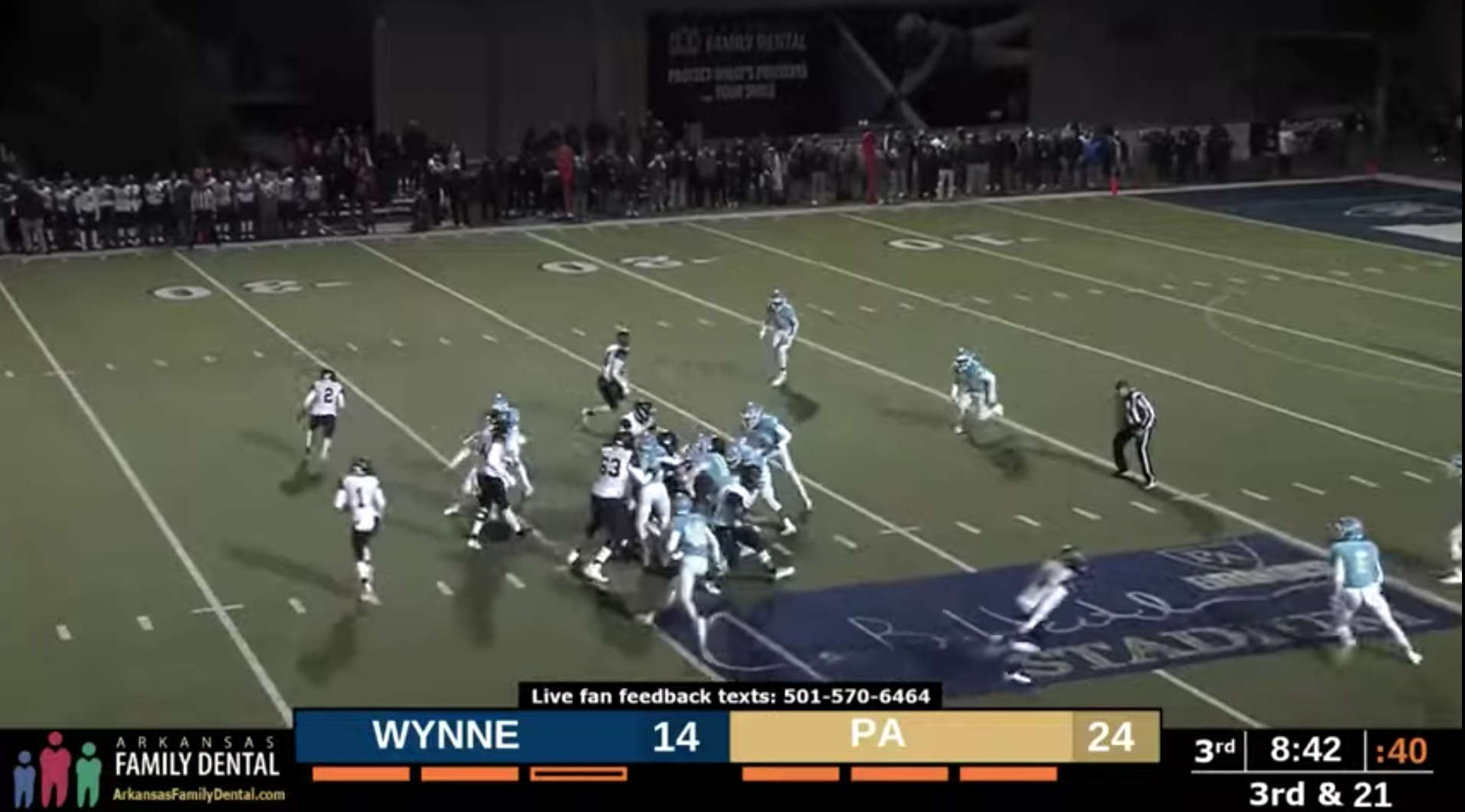 PA Live is the official broadcast channel for Pulaski Academy events, concerts, and sports. Our fans rely on our broadcasts of PA athletic, performing arts, and other events.
Throughout the 2020 football season, we averaged over 14,300 viewers for each game. So whatever your target demographic, you're sure to generate business by getting in front of our audience.
Since 2020 was our first season to broadcast basketball at Pulaski Academy, our audience will continue to grow every year.
---
Join our Winning Team
As a sponsor, you will become part of the Pulaski Academy family - a group that is passionate about the Bruins and are glad to show support for those who make it possible to keep up with the team.
Contact the PA Live sales team
---
On-Air Sponsorships
Advertisements $1,500
We will create a video advertisement for your organization that will air at least once during each broadcast.
Studio sponsor $2,000
We will refer to our broadcast booth as your organization's booth. Typically this would be when coming back from breaks. For example, "Welcome back to the Smith Basket-weavers Studio…" Your organization's logo will also be displayed on the front of our table when our broadcasters are shown on camera.
Presenting sponsor $2,500
Your logo will be displayed on the broadcast for the entire game. This will be featured on the scoreboard seen on the broadcast. We will also read one
Live fan feedback $2,500
When we tell viewers about our fan feedback options, we will mention your organization each time. We will also mention your organization each time we stop to read fan's feedback. For example, "James sent us a message through the [your organization] live fan feedback. He says…" Your organization will be mentioned a minimum of four times per game, and we will read an advertisement at least once on the air.
Student spotlights $1,500
We have several opportunities to recognize our students and student-athletes. Each week we select a student-athlete of the week and a core value student of the week. Each of these are recognized with a short video on the air. Your organization's name will be mentioned and its logo will appear on the announcement.
Contact the PA Live sales team
---
Are the prices listed for each game or for the entire season?
The prices shown are for the entire season. If you are interested in being a sponsor of one or two select games, please contact us and we can create a custom offer for you.
Are these the only sponsorships? Would you consider something different?
These are just the sponsorships we typically offer. If you have something else in mind, contact us and let's talk!
Can we package some of these together?
Absolutely! Reach out and let us know what you're thinking.