The Financial Aid Application portal is NOW OPEN. To apply for financial aid for the 2022-2023 school year, please review the process below.
Financial Aid Process Overview
Apply for Financial Aid through SSS (SCHOOL AND STUDENT SERVICES)
Beginning in October, go to the SSS Family Portal:
School & Student Services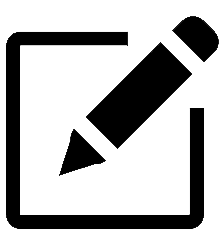 CREATE your Family Portal account with your email address and a password. If you applied for financial aid last year, log in as a Returning Family using the same email address and password. *School Code: 5936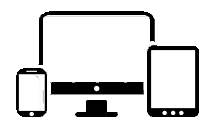 COMPLETE a PFS (Parent Financial Statement) for the current Academic Year. You can log out of the portal at any time and return later to complete it.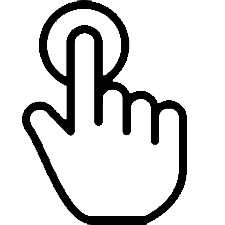 SUBMIT your PFS and payment to SSS.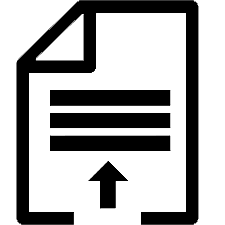 UPLOADING DOCUMENTS access the "My Documents" tab in your SSS Family Portal. Upload required documents, like tax returns. See Important Documents & Forms below.

For Assistance, please contact SSS Parent Support:
Call (800) 344-8328
Email SSS@communitybrands.com
Soft Deadlines: February 1st – completing an online application with SSS. March 1st – required documents submitted
Important Financial Aid Documents & Forms
---
Financial Aid FAQs
What if I can not provide my US Returns?
For those that cannot provide your US tax returns at this time, you still may receive an award, however, your award will be subject to adjustments after SSS receives and enters your documentation.

If you have indicated that you would be filing an extension or would not be filing a US tax return. (All financial applications require a signed tax return with all attachments, all W2's, and 1099s to receive an award.) Since your application does not currently have these required documents, you will need to provide supplemental documents that allow your application to move forward in the process.

Please upload to SSS in the "Additional Documents" section the information and documents that apply to your situation:
If you are not filing a US tax return, please upload documentation for any reported or unreported income, including any government-sponsored benefits (like social security, unemployment, Medicare, food stamps).
If you filed an extension, please upload all forms and documentation submitted to the IRS for your extension.
If 1 or 2 apply, please upload two months of the most recent bank statements from all active checking and savings accounts.
Once you have uploaded the requested supporting documents, please email Gregg Ledbetter, Gregg.ledbetter@pulaskiacademy.org so that we can begin to process your application.

How do I check to see if I may be eligible to receive financial aid from PA?
After about 7 to 9 business days after you submitted your application online, you can login to your account to view your "Family Report -- Report of Family Contribution".
How do I view my "Family Report -- Report of Family Contribution"?
To locate your Family Report after your PFS has been processed, go to the Family Portal. Log in, then click on "View Family Report." Even if you applied via the paper PFS form, you can create a free account on the Family Portal to view your Family Report.

The Family Report shows you how SSS estimates the amount your family can contribute to educational expenses (your "Estimated Family Contribution"). Reviewing the Family report can help you understand the information that schools have to work with as they make financial aid decisions.
The Estimated Family Contribution is the result of a review of your previous year's income and current net worth and the application of various allowances for necessary expenditures.
Final financial aid decisions are made by a financial aid committee and are based on factors such as cost of attendance, the school's financial aid budget, and the school's specific policies.
Okay, I have found my EFC amount, how do I find out if I have a "financial need"?
If your EFC is less than PA's tuition, then you have a financial need. The amount of the difference [EFC – Tuition = Difference] is the amount of your financial need. However, if your EFC is more than the PA's tuition, then SSS is saying you do not have an expressed need.
Will I receive 100% of my financial need as determined by SSS?
No. In some cases when the amount of need is less than 50% of PA's tuition, the award may be close to 100% of your stated financial need. If it is above 50% of tuition, the award may get close, however, will generally not be equal to 100% of your need.
What if my child plays sports, can he/she still receive financial aid?
The Arkansas Activities Association, the governing body for sports in Arkansas, has a rule that states student-athletes in grades 7-12 can receive aid only up to the amount they qualify for according to SSS. Therefore, a student can play sports and receive aid, but only to the extent that SSS indicates the student has a financial need.
If, for instance, SSS indicates a student qualifies for $100 in aid, the student cannot receive more than $100 in aid. If the student does not qualify for aid, then the student cannot receive any aid and play sports. However, the student can decide not to play sports and appeal to SSS results in an effort to receive aid. (See the FAQ, "If my SSS report indicates that I do not have a need …).


If my SSS report indicates that I DO NOT have a need for financial aid or the amount of need SSS indicates that I have is not enough for me to attend PA, then am I out of luck?
ABSOUTELY NOT! According to SSS, you do not show a need for financial aid. The reason is that SSS indicates your family contribution (what your data says you can pay for education) is equal to or more than PA's tuition.

However, you may appeal the SSS results if you have circumstances that inhibit you from paying the full cost of attending PA.

IF YOU ARE APPEALING THE SSS RESULTS, YOU MUST EMAIL GREGG LEDBETTER, gregg.ledbetter@pulaskiacademy.org TO RECEIVE FURTHER INSTRUCTIONS.

(PLEASE NOTE THAT IF YOU APPEAL THE SSS RESULTS AND RECEIVE AN AWARD, YOUR CHILD MAY NOT PARTICIPATE IN 7TH – 12TH GRADE SCHOOL SANCTIONED ATHLETICS – Arkansas Activities Association Rule.)
Will I be considered for financial aid by the Financial Aid Committee if I have not paid my deposit, for re-enrollment or for being accepted to PA?
No. You must be enrolled in order to be considered for financial aid. To be considered "enrolled," you must have completed and returned the student enrollment contract and paid the deposit.
What if I still owe for costs to attend PA for the past or current school year?
You will not be considered for an award if you owe a balance for a prior year's tuition. You must submit a payment plan to the Business Office, and adhere to this agreement, in order to be considered for an award.
What if I pay my deposit, for re-enrollment or for being accepted, along with the enrollment contract and I do not receive enough financial aid to attend PA, can I get my deposit back?
That depends. If you pay the full deposit of $750, but then determine after you receive a financial aid award that you cannot attend PA for financial reasons, you will be refunded $650, thus $100 is non-refundable. If you pay less than the full $750 deposit, the amount of deposit you paid will not be refunded.
When will I know how much aid I may receive from the school?
The Office of Enrollment and Financial Aid will begin distributing award letters as early as possible, normally before May. Applications received after May will receive award letters on a rolling basis –based on the time that the student is officially accepted and enrolled in PA and all required information is submitted and reviewed by SSS, and the application is reviewed by the Financial Aid Committee.
Does the money I will be awarded for financial aid come from SSS?
No. The money comes from the School and is only applied towards tuition –not books, building fund, or any other costs associated with attending PA. Thus, your award will be credited to the amount you are billed for tuition. PA does not grant awards equal to 100% of tuition; therefore you will be required to pay some costs to attend.
SSS tells me that I need to supply them with an Institutional Aid Application Document –what is this document?
This document is entitled School/Organization Financial Aid Application (SOFAA). This form must be completed and forwarded to SSS immediately after you have completed your SSS application. In addition, a copy must be sent to the Admission Office. Financial Aid applications will not be processed until the SOFAA Form has been forwarded to SSS and a copy sent to the Admission Office.
Who do I contact for questions about my application and documents to forward?
If you have questions as you apply, feel free to contact the SSS Customer Service Center. Assistance is available in English as well as Spanish.
800-344-8328
sss@communitybrands.com

The customer support center is available to take calls from families during the following hours:
Jan. 1 - March 31 - 9 am - 11 pm ET and 9 am - 4 pm ET on Saturday. Closed Sunday.
April 1 - April 30 - 9 am - 8 pm ET and 9 am - 4 pm ET on Saturday. Closed Sunday.
May 1 - Oct. 31 - 9 am - 8 pm ET . Closed Saturday and Sunday.
Nov. 1 - Dec. 31 - 9 am - 8 pm ET and 9 am - 4 pm ET on Saturday. Closed Sunday.
If you are calling from outside of the United States or Canada, dial 952-967-9922.

Standard Mail
SSS
P.O. Box 449
Randolph, MA 02368

Overnight Mail
SSS
Application Processing Center
15 Dan Road
Suite 102
Canton, MA 02021
Who do I contact if I have questions about my award?
Please call the Office of Enrollment and Financial Aid at 604.1923. All other questions should be directed to SSS using the phone numbers, website and email address listed above.